God Emperor Dune Box Pre-Order (US ONLY)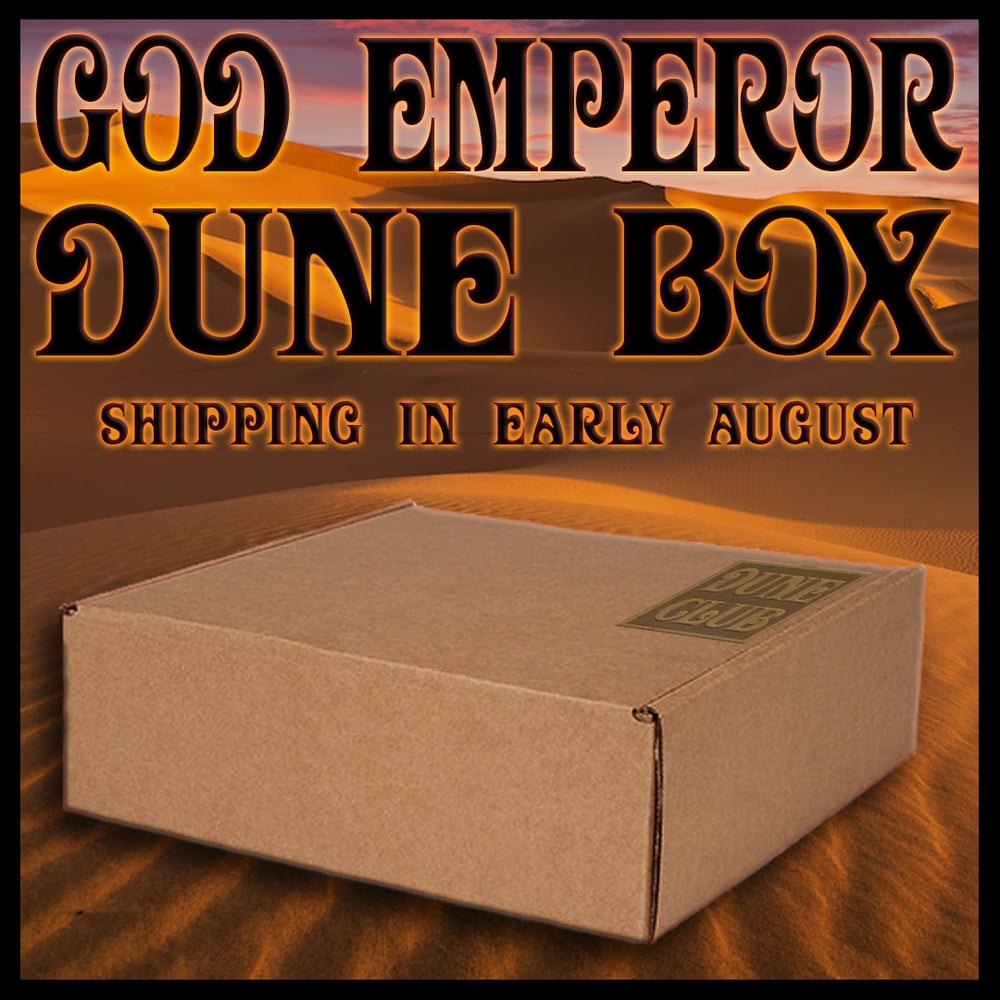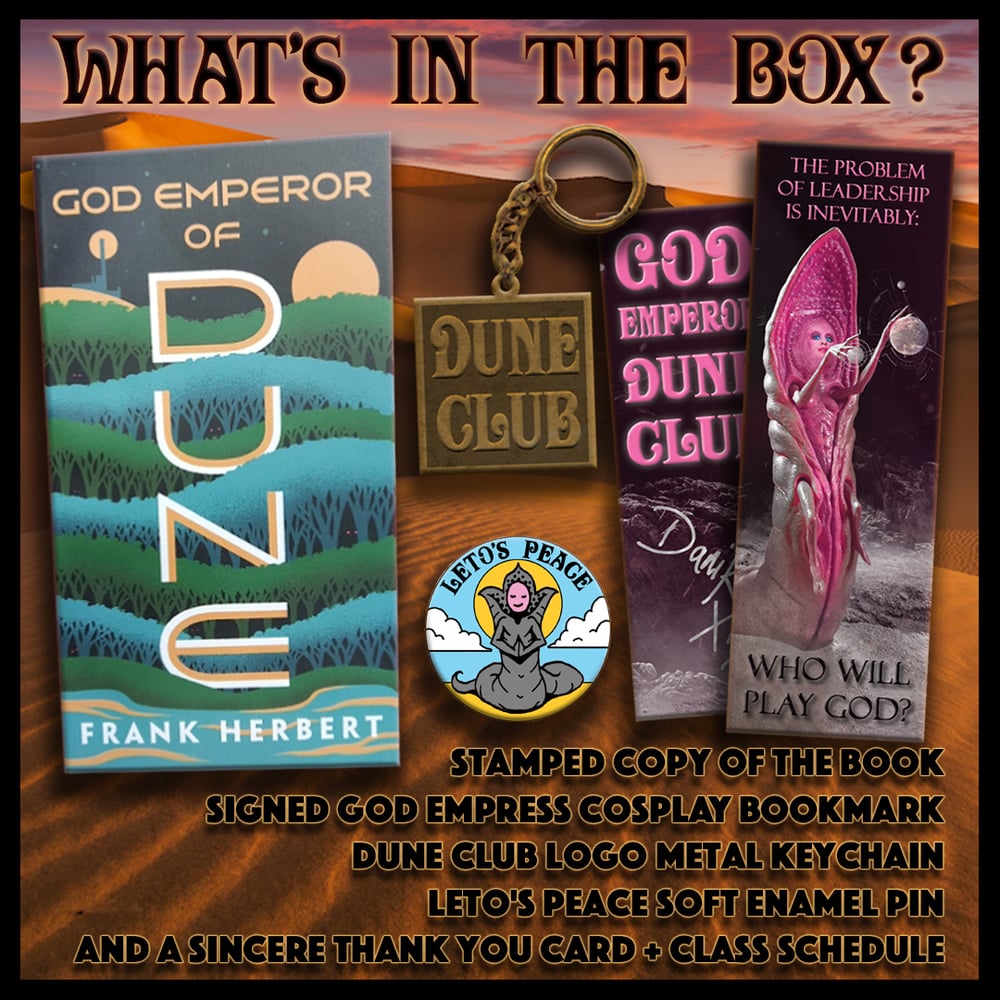 ***Pre-Order has ended For Dune Box w/ book, but you can still order the other items (minus the book) in the God Emperor Dune Pack. Thank you!***
What's in the box?
- "God Emperor Dune" paperback w/ Dune Club logo stamped on title page
- Signed God Empress Cosplay Bookmark
- Dune Club Logo Metal Keychain
- Leto's Peace Soft Enamel Pin
- Class Schedule + Thank You Card
***God Emperor Dune Box begins shipping in early/mid August!***
US SHIPPING only for the Dune Box: Please note that due to increased cost and delays in international shipping the full Dune Box is only available to US Buyers. However, we are offering the items in the Dune Box (minus the book) as a package to international buyers, please check for it in the shop. Thank you!
MAILING ADDRESS: Please make sure to double check that you have given us your correct mailing address when placing your order. Most order issues are due to incorrect or incomplete addresses. We are not responsible for replacing packages that are sent to addresses that were entered incorrectly by the buyer. If it is returned and needs resent, we will need to charge a new shipping fee. Thanks for your understanding.