FINAL DUNE PACK + SAINT ALIA PIN (International and Domestic)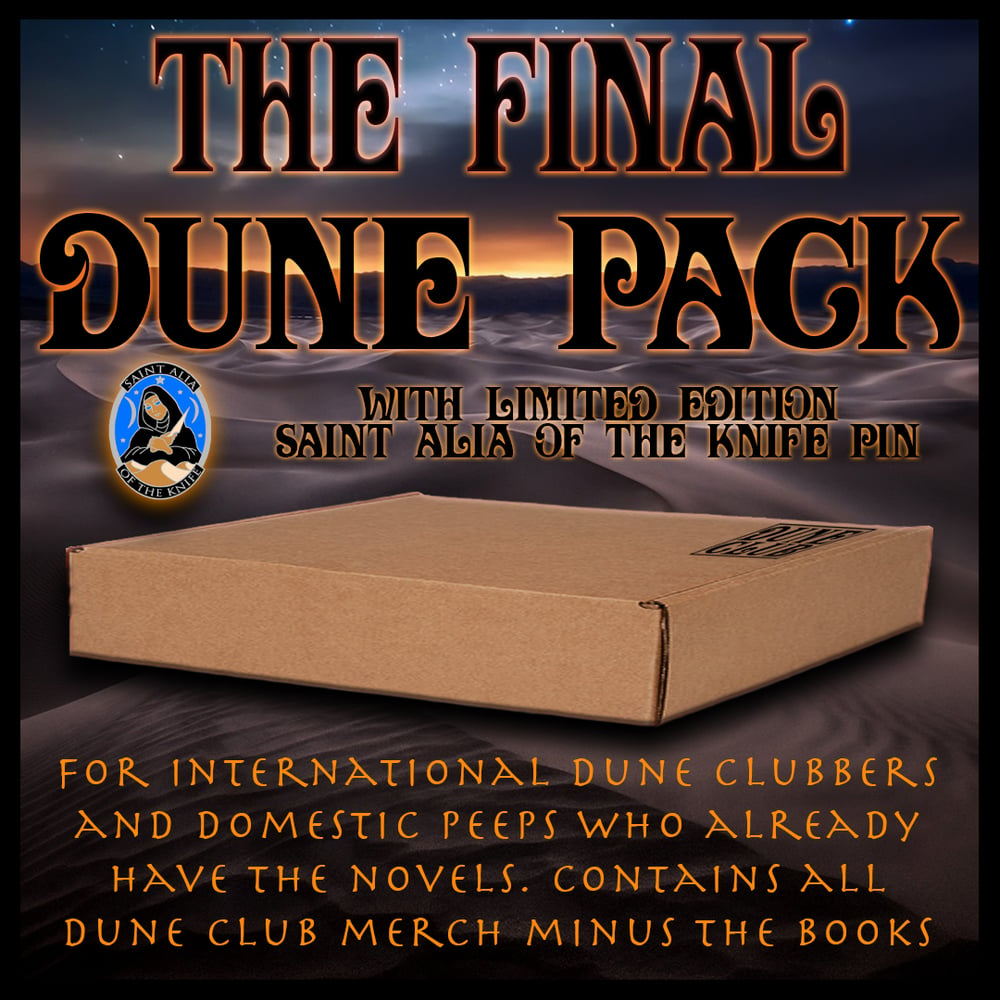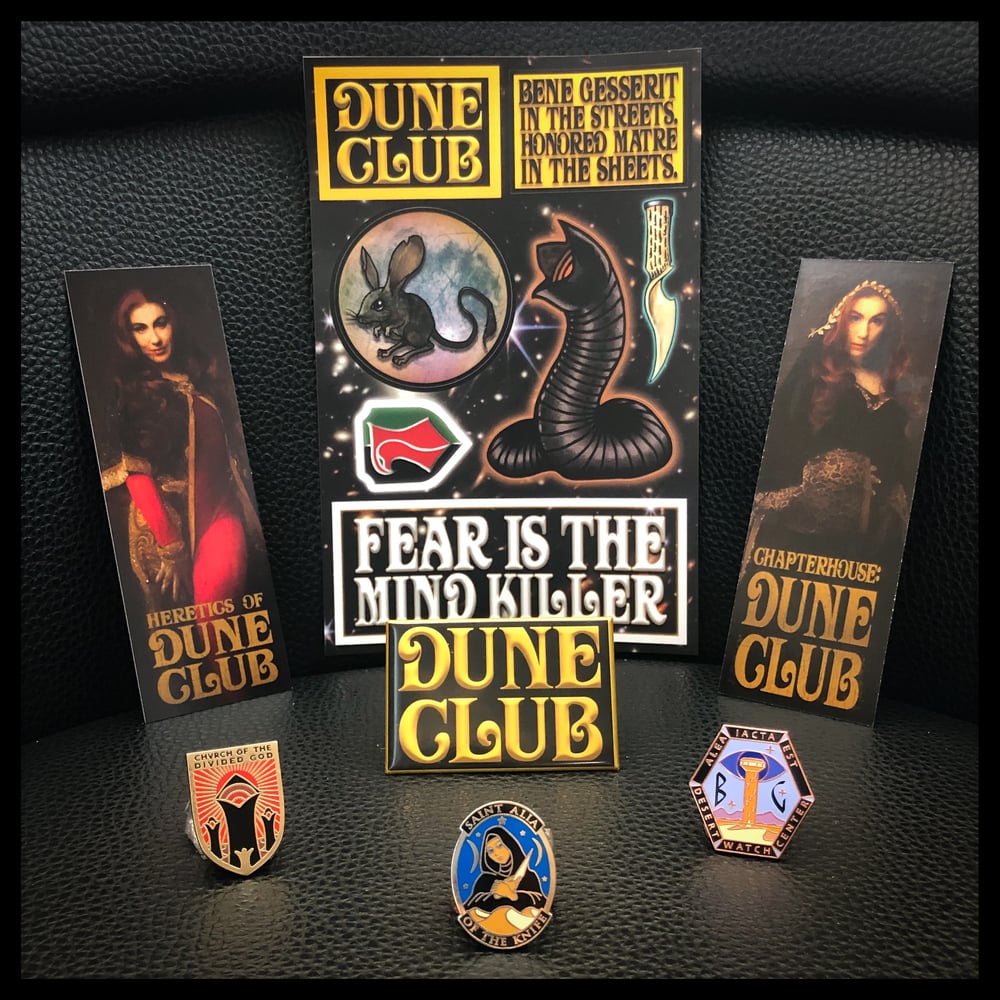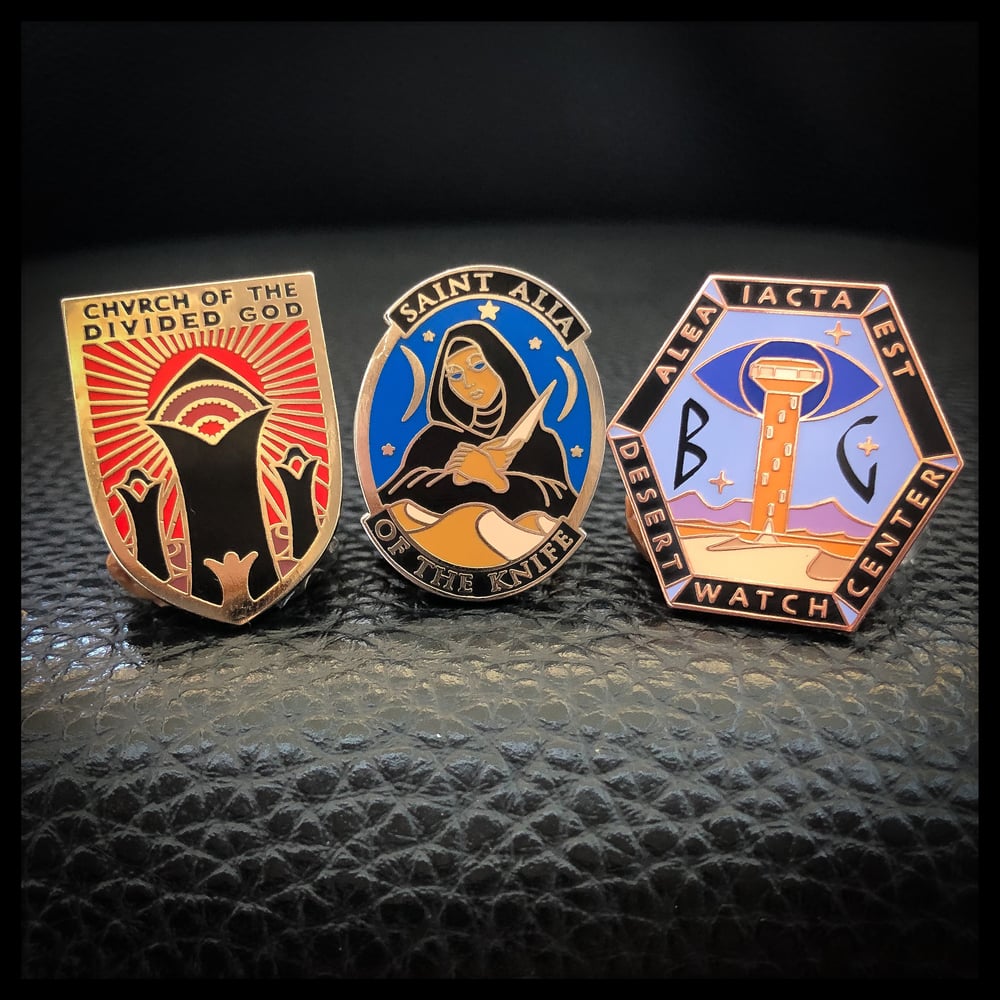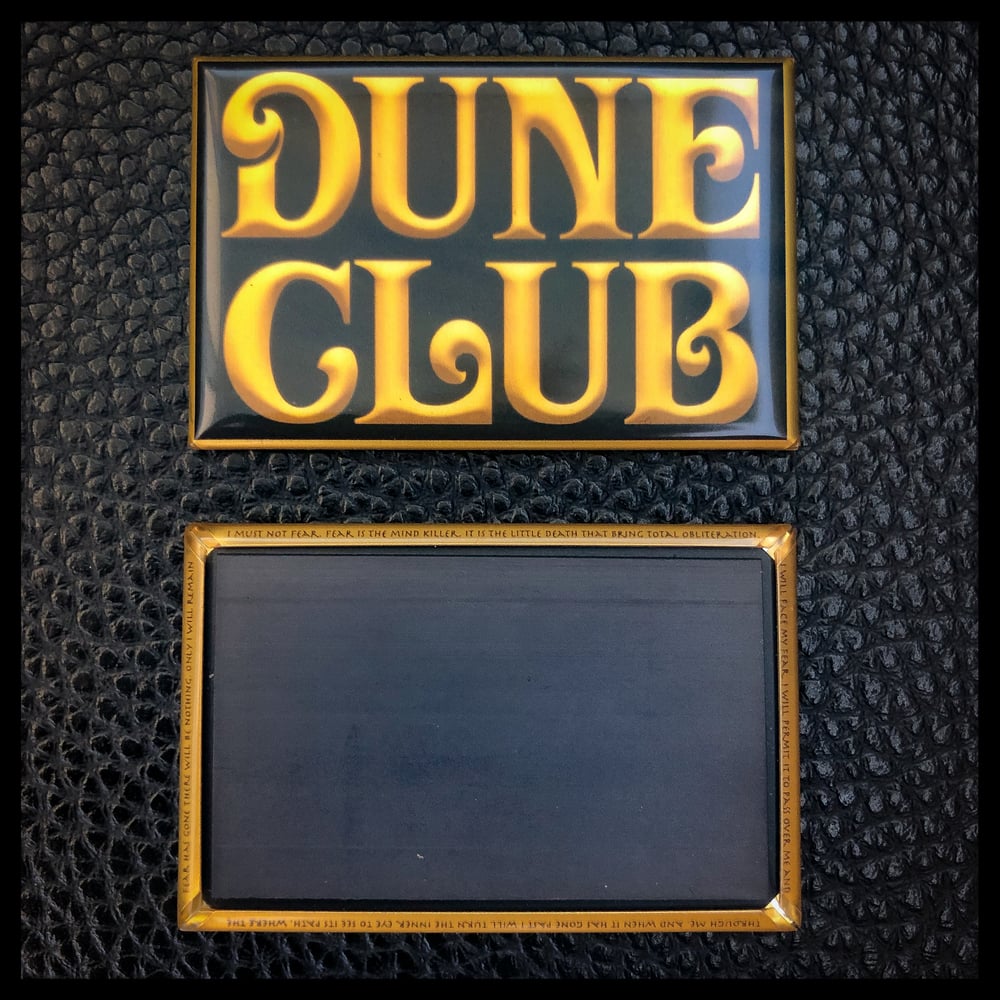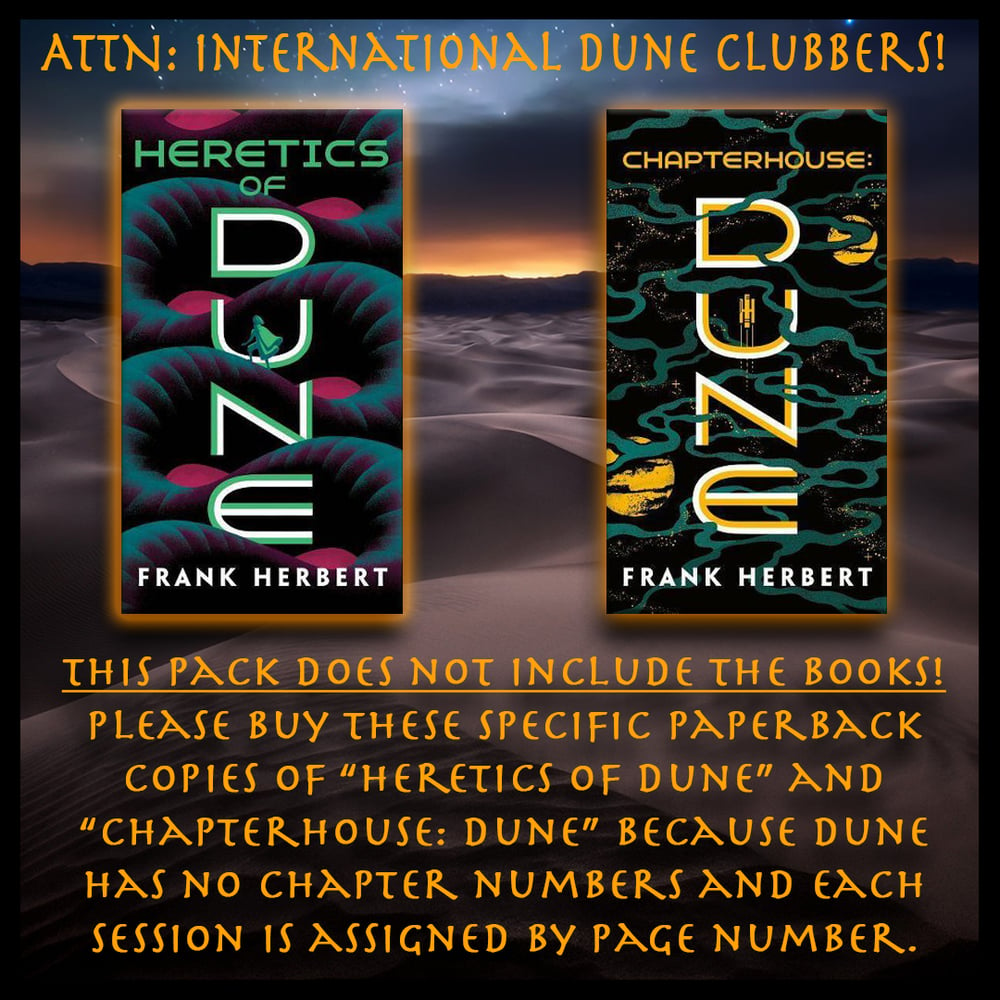 Join Heretics of Dune Club AND Chapterhouse: Dune Club when you order the FINAL DUNE PACK! That's right, we are FINISHING Frank Herbert's DUNE CYCLE in 2022. The pre-sale Dune Boxes with the books are sold out, but the packs are still available and those who'd like to join the book club will need to order their books separately. If you'd like to order the books from Amazon the links at bottom of the listing are the specific versions we are following.
The Final Dune Pack w/ Saint Alia pin Includes:
- Saint Alia of the Knife Hard Enamel Pin (1.25")
- Church of the Divided God Hard Enamel Pin (1.25")
- Bene Gesserit Desert Watch Center Hard Enamel Pin (1.25")
- Reversible Murbella Cosplay Bookmark (2" x 6")
- Dune Club Logo Fridge Magnet (1.5" x 2.5")
- Sticker Sheet (8.5" x 5.5")
- Class Schedule + Thank You Card *not pictured
**GET A $5 OFF DISCOUNT CODE WHEN YOU BECOME A MEMBER ON PATREON.COM/DANIKAXIX AT ANY LEVEL
***Please order the specific books pictured separately. Dune has no chapter numbers. You need these particular copies for each session which is assigned by page numbers.
►AMAZON LINK TO ORDER HERETICS OF DUNE
https://amzn.to/3xI2ZTC
►AMAZON LINK TO ORDER CHAPTERHOUSE: DUNE
https://amzn.to/3HKub96