Back to School Dune Pack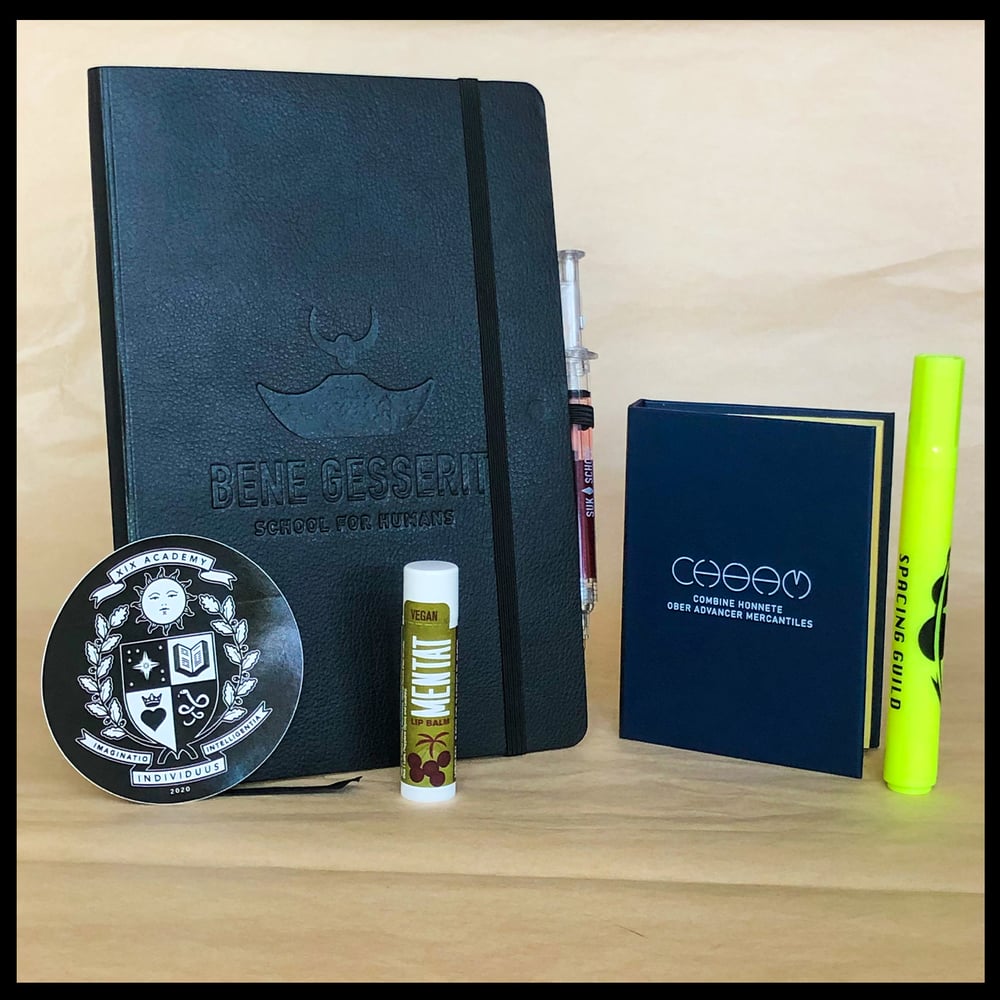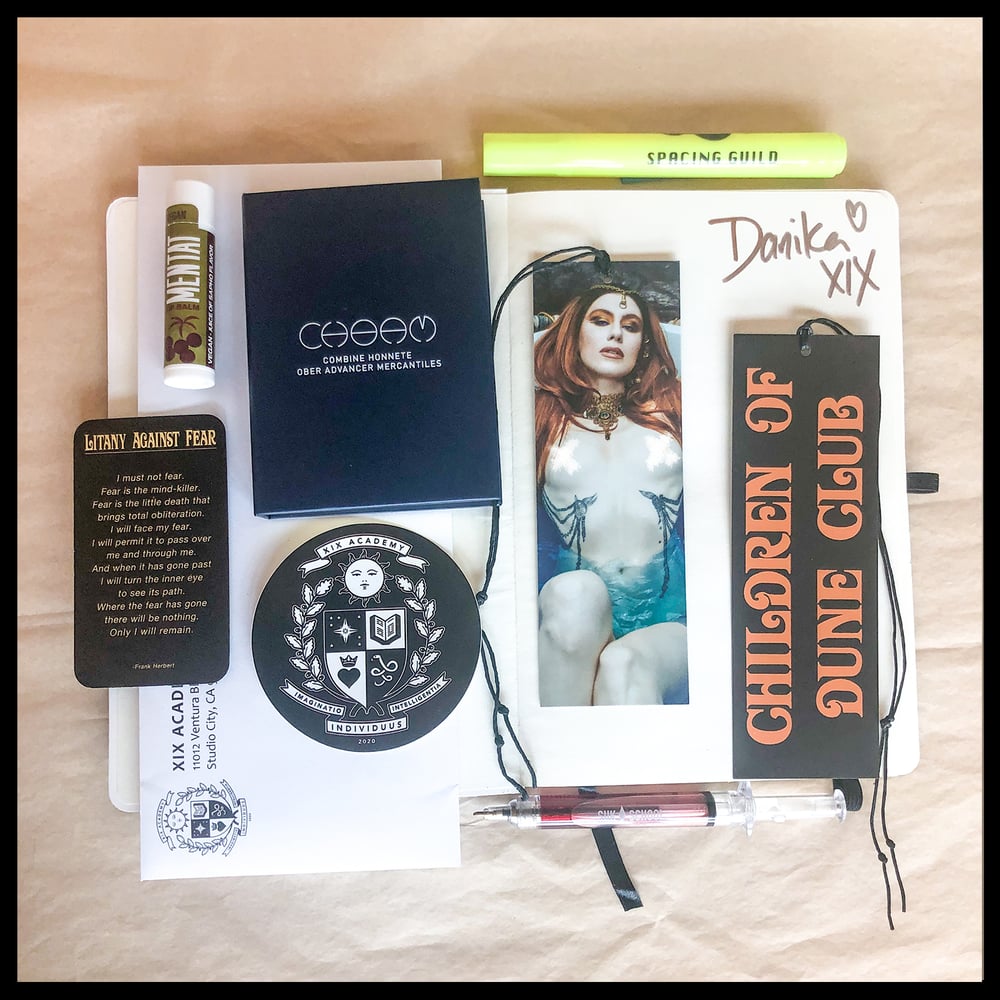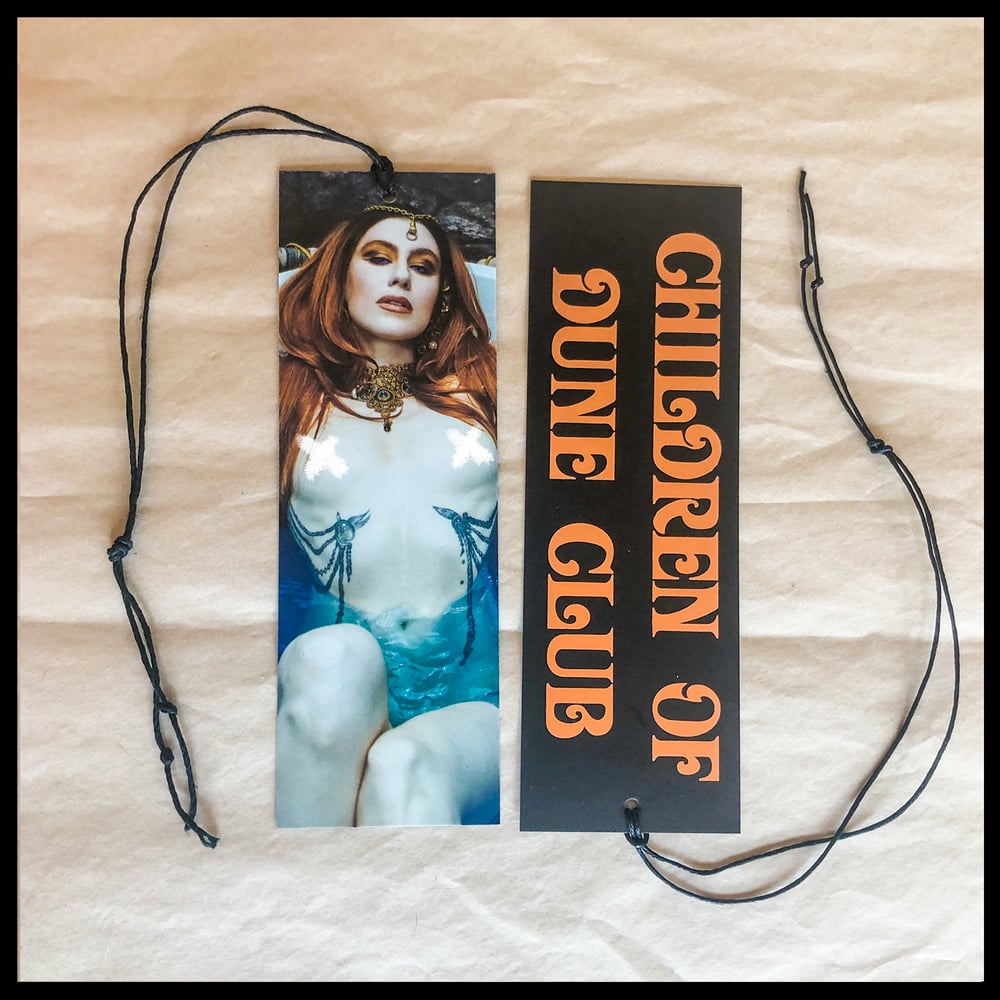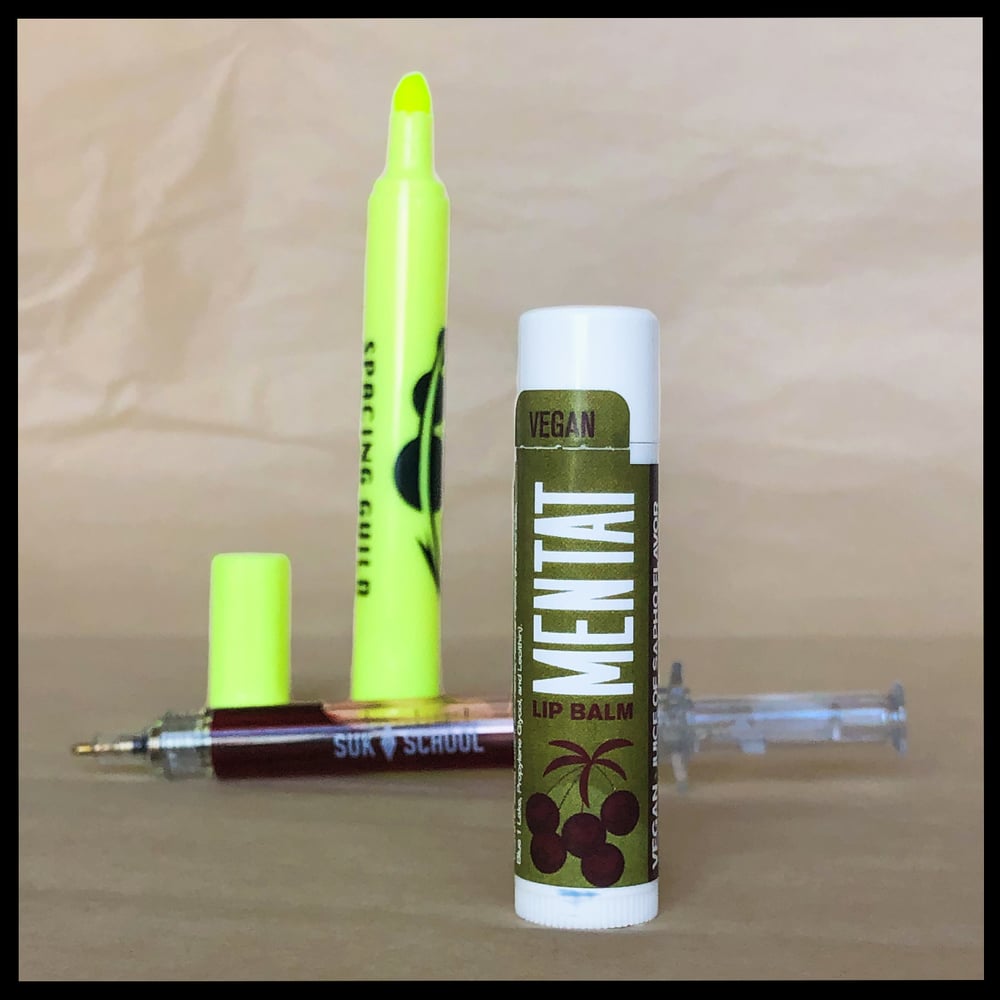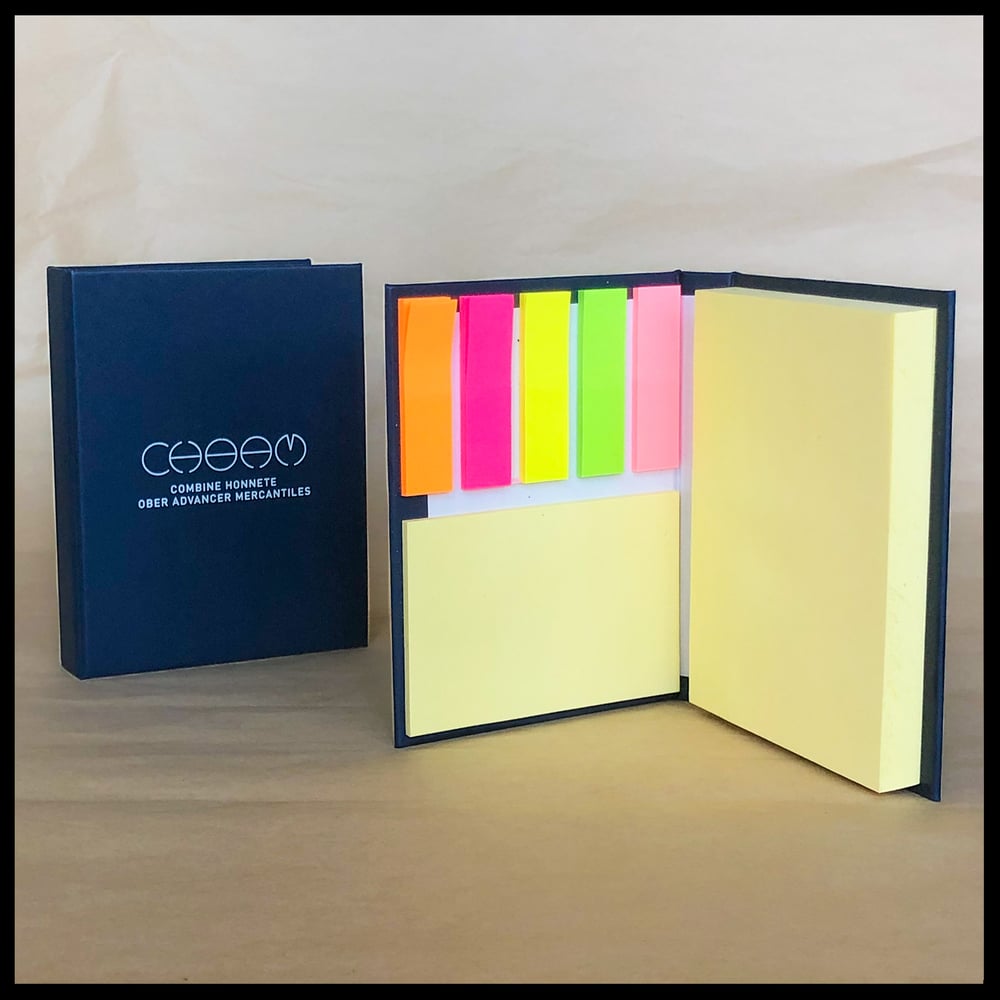 Back to School Dune Pack Includes:
- Bene Gesserit Notebook Signed by DanikaXIX on the Inside Cover
- Mentat Juice of Sapho Vegan Lip Balm
- CHOAM Sticky Notebook
- Spacing Guild Highlighter
- Suk School Syringe Pen
- Uncensored Abomination Alia Bookmark
- Litany Against Fear Prayer Card
- XIX Academy 3" Sticker
- XIX Academy Acceptance Letter w Class Schedule/Assigned Reading
+ an option to add a limited edition Abomination Alia 4x6 print signed by DanikaXIX (limited supplies available)
**ACCEPTING INTERNATIONAL ORDERS!**
*PLEASE MAKE SURE TO DOUBLE CHECK THAT YOU HAVE GIVEN US YOUR CORRECT MAILING ADDRESS WHEN PLACING YOUR ORDER. MOST ORDER ERRORS ARE DUE TO INCORRECT OR UNFINISHED ADDRESSES.
*WE ARE NOT RESPONSIBLE FOR REPLACING PACKAGES THAT WERE SENT TO INCORRECT ADDRESSES. IF YOUR PACKAGE IS SENT BACK TO US AS UNDELIVERABLE WE WILL GLADLY RESEND IT TO YOU FOR THE PRICE OF SHIPPING.