WAR PACK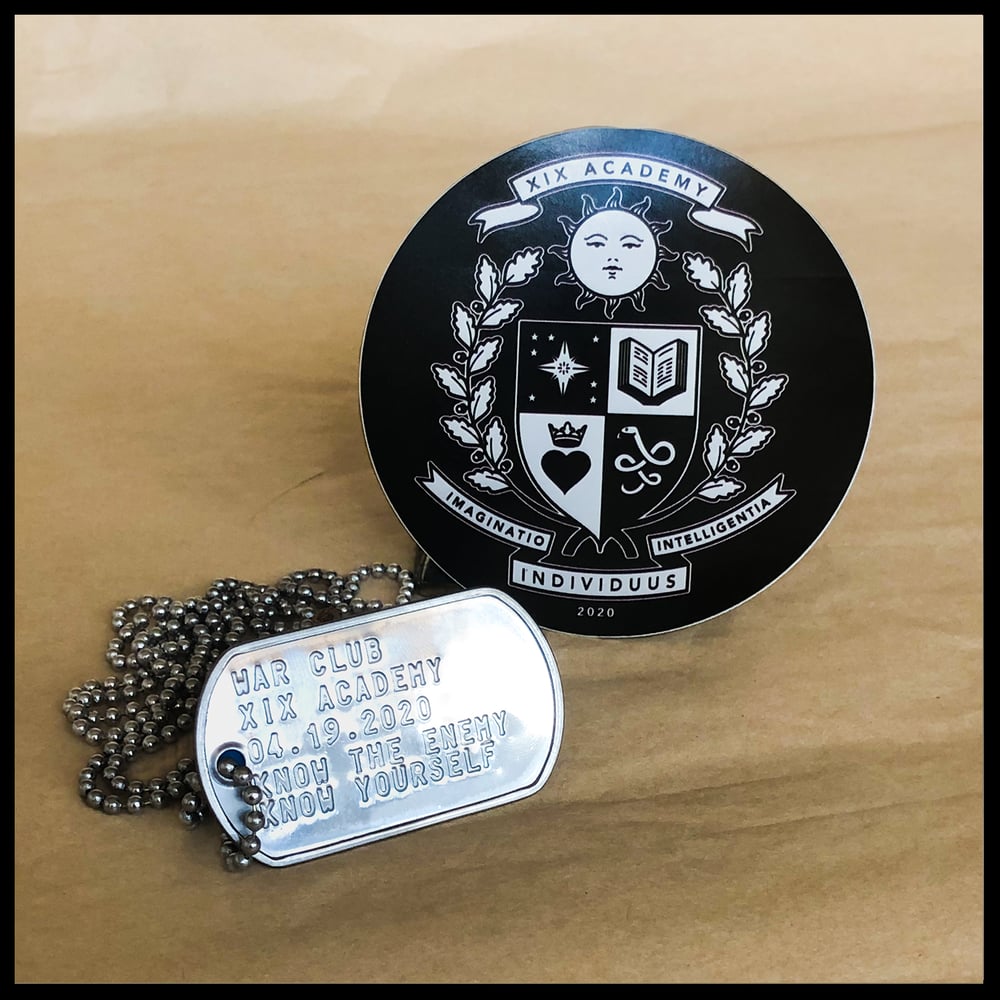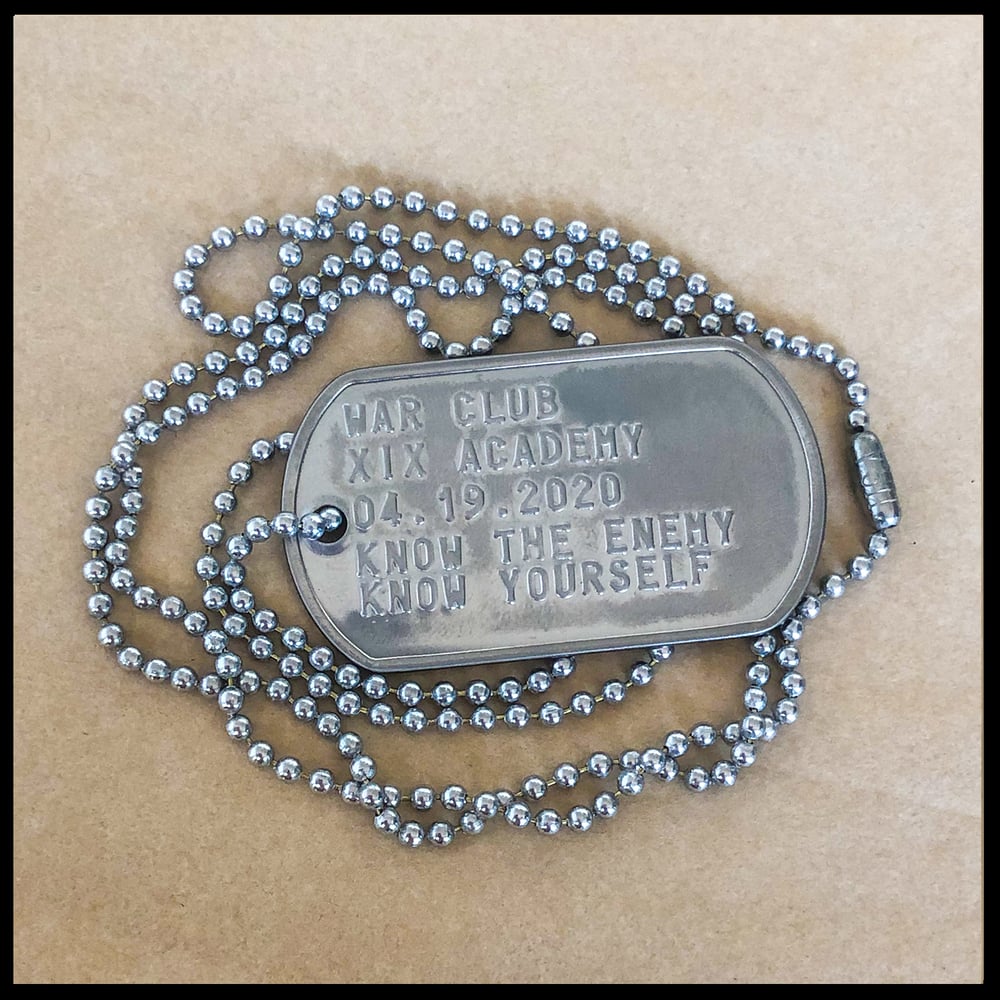 The War Pack Includes:
- War Club Dog Tag w 30" Ball Chain
- 3" XIX Academy Sticker
DUE TO COVID, THERE MAY BE DELAYS ON INTERNATIONAL PACKAGES.
*PLEASE MAKE SURE TO DOUBLE CHECK THAT YOU HAVE GIVEN US YOUR CORRECT MAILING ADDRESS WHEN PLACING YOUR ORDER. MOST ORDER ERRORS ARE DUE TO INCORRECT OR UNFINISHED ADDRESSES.
*WE ARE NOT RESPONSIBLE FOR REPLACING PACKAGES THAT WERE SENT TO INCORRECT ADDRESSES. IF YOUR PACKAGE IS SENT BACK TO US AS UNDELIVERABLE WE WILL GLADLY RESEND IT TO YOU FOR THE PRICE OF SHIPPING.
WAR CLUB is a free online class based on Robert Greene's, The 33 Strategies of War, teaching you ways to more successfully manage conflict in your everyday life.
War Club Classes are LIVE on Twitch.tv/Danikaxix every Sunday and Wednesday at 3:30 pm pt and then later archived on YouTube.com/comicbookgirl19 starting April 19th, 2020.
***All Items Included in the WAR PACK were Created and Printed in the USA***