Watchmen Box with CBG19 Signed Graphic Novel!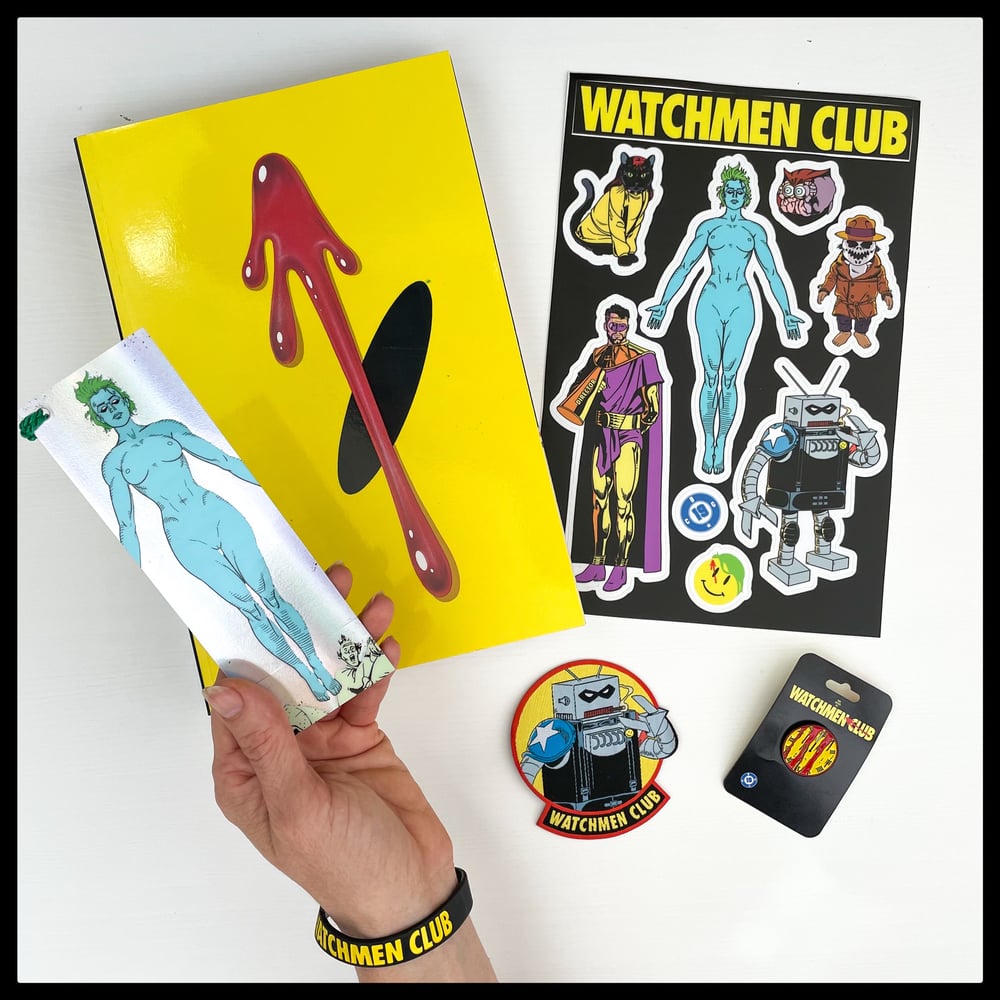 We found a few CBG19 signed graphic novels on the shelf and decided to assemble some Watchmen boxes with them.
THE WATCHMEN BOX INCLUDES:
-Watchmen graphic novel signed by CBG19
-CBG Manhattan Holographic Bookmark with Tassel
-Watchmen Club Sticker Sheet
-Doomsday Clock Enamel Lapel Pin
-Watchmen Club Bracelet
-Robot Comedian Iron-On Patch

**US ORDERS ONLY due to weight of this set**
*PLEASE MAKE SURE TO DOUBLE CHECK THAT YOU HAVE GIVEN US YOUR CORRECT MAILING ADDRESS WHEN PLACING YOUR ORDER. MOST ORDER ERRORS ARE DUE TO INCORRECT OR UNFINISHED ADDRESSES.
*WE ARE NOT RESPONSIBLE FOR REPLACING PACKAGES THAT WERE SENT TO INCORRECT ADDRESSES. IF YOUR PACKAGE IS SENT BACK TO US AS UNDELIVERABLE WE WILL GLADLY RESEND IT TO YOU FOR THE PRICE OF SHIPPING.