Mentat Juice of Sapho Lip Balm + XIX Academy Crest Sticker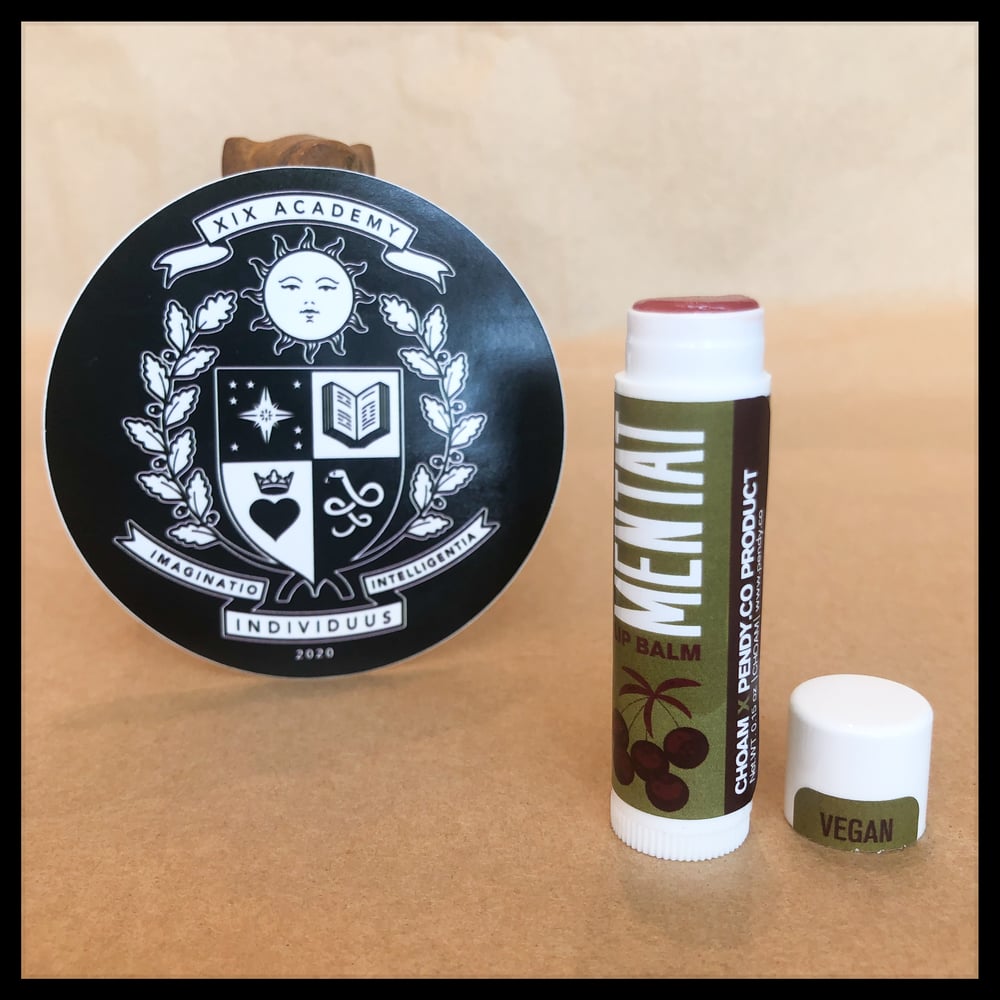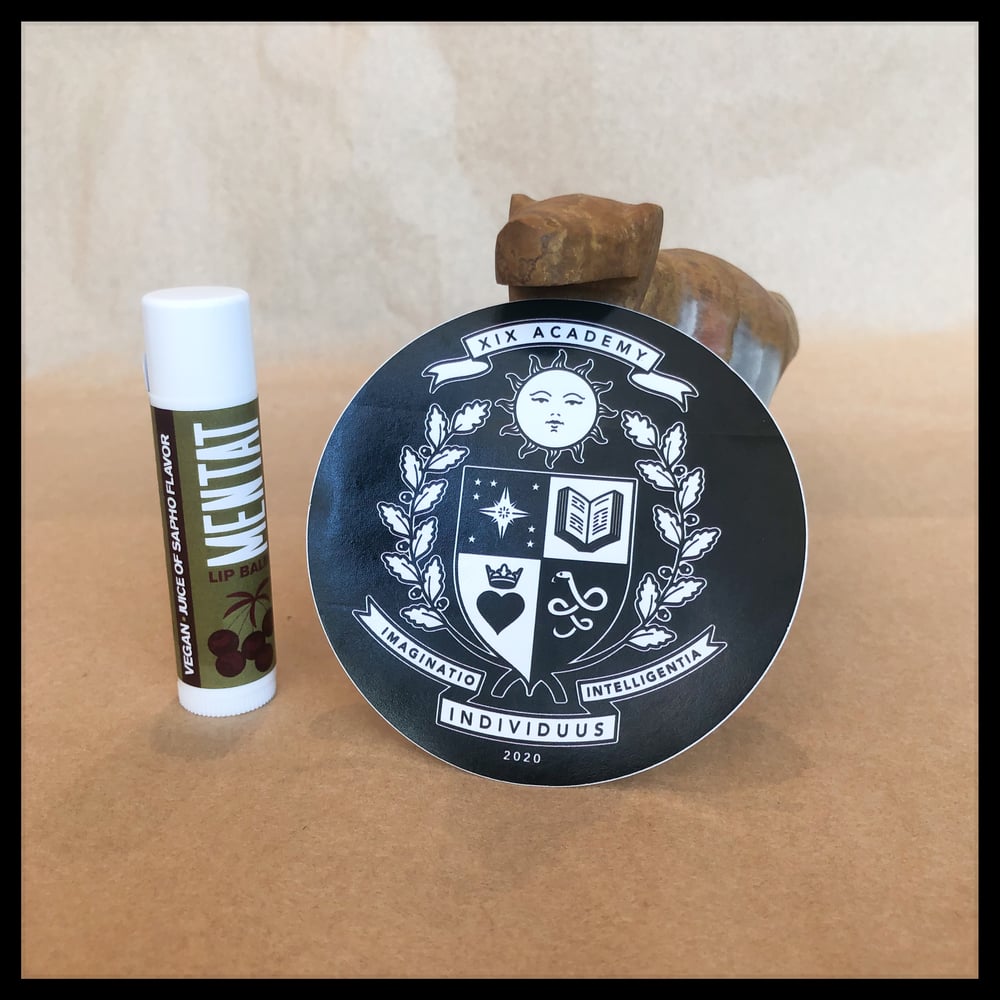 Straight from the planet Ecaz, it's the Mentat: Juice of Shapo flavored Vegan Lip Balm and 3" XIX Academy Crest Sticker!
-Your thoughts may or may not acquire speed while using
-Will NOT stain your lips
Ingredients: Almond Oil, Coconut Oil, Castor Oil, Candelillia Wax, Vitamin E, Raspberry Seed Oil, Stevia Extract, Saccharine, Natural Flavors, Color (Red 40 Lake, Blue 1 Lake, Proplene Glycol, Lecithin).
******FREE DOMESTIC SHIPPING******
**ACCEPTING INTERNATIONAL ORDERS!**
DUE TO COVID, THERE MAY BE DELAYS ON INTERNATIONAL PACKAGES.
*PLEASE MAKE SURE TO DOUBLE CHECK THAT YOU HAVE GIVEN US YOUR CORRECT MAILING ADDRESS WHEN PLACING YOUR ORDER. MOST ORDER ERRORS ARE DUE TO INCORRECT OR UNFINISHED ADDRESSES.
*WE ARE NOT RESPONSIBLE FOR REPLACING PACKAGES THAT WERE SENT TO INCORRECT ADDRESSES. IF YOUR PACKAGE IS SENT BACK TO US AS UNDELIVERABLE WE WILL GLADLY RESEND IT TO YOU FOR THE PRICE OF SHIPPING.