Dune Club II Enamel Pin & CBG19 Signed Litany Against Fear Prayer Card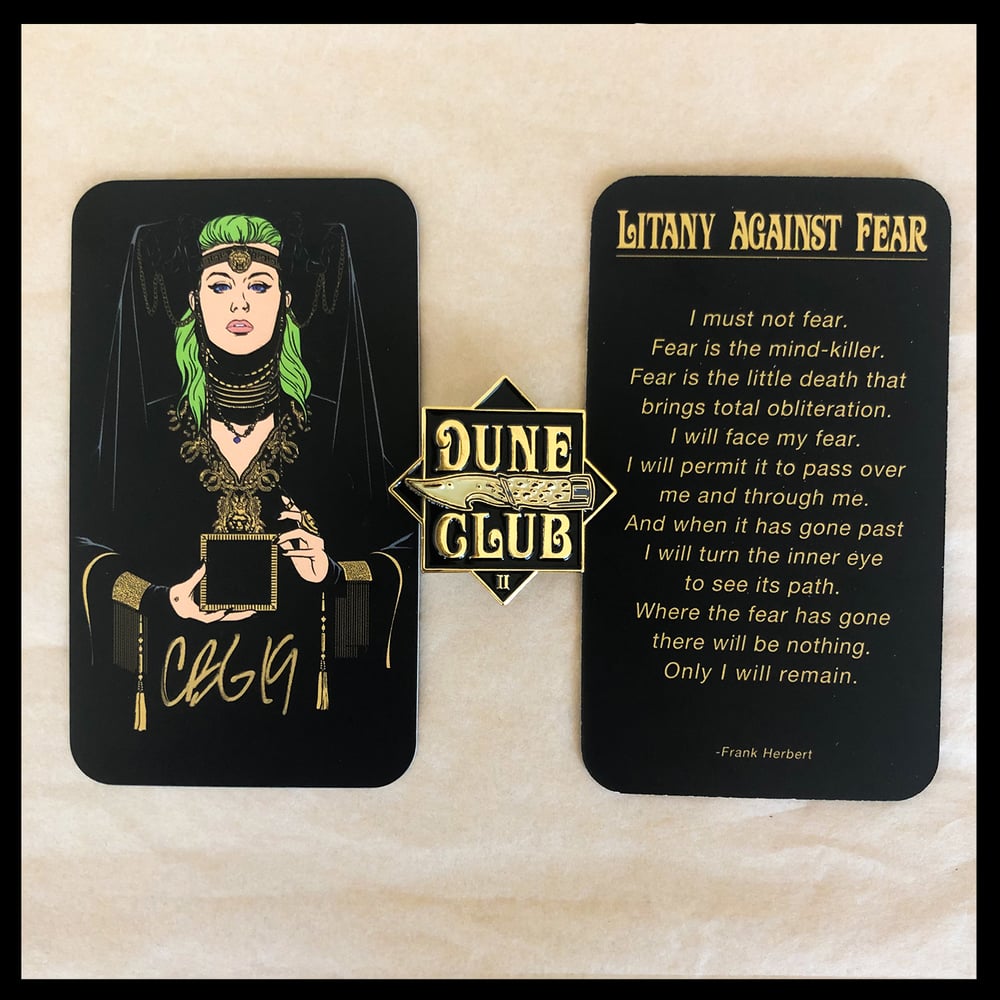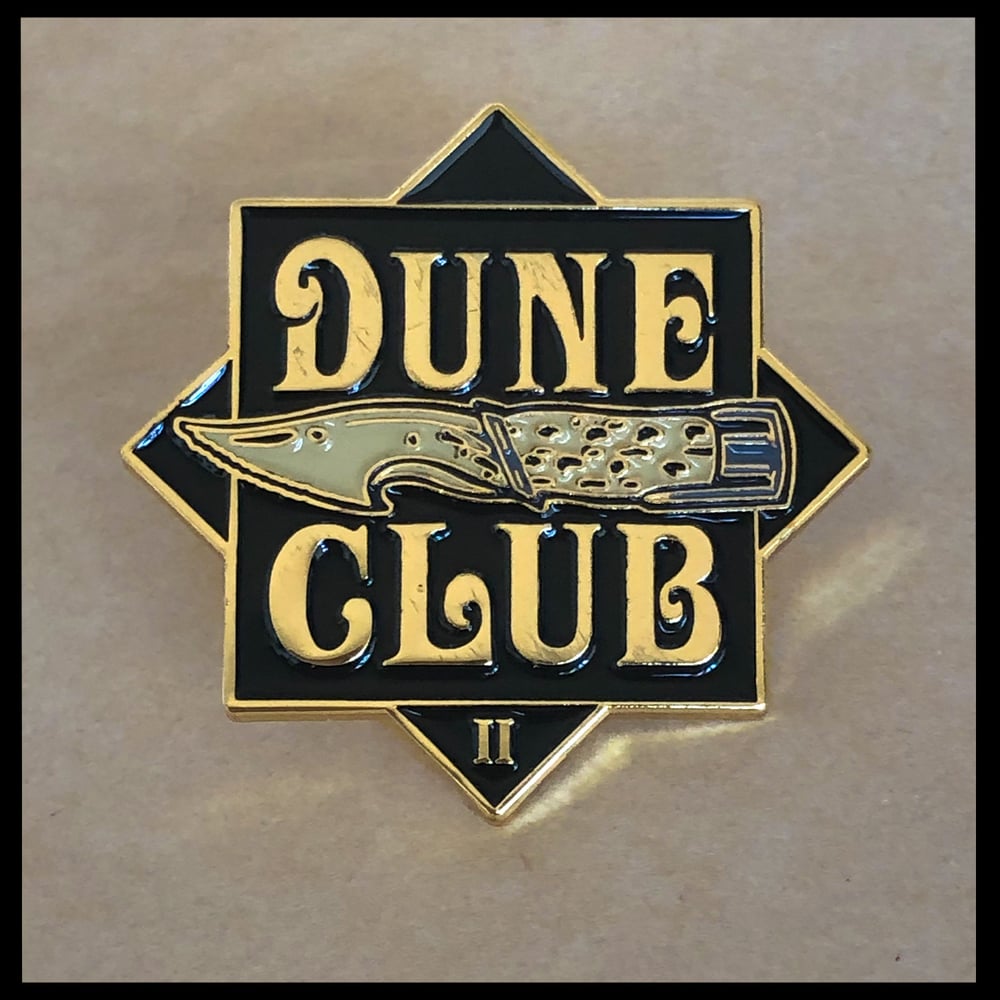 Dune Club II Enamel Pin designed by Comicbookgirl19. This pin is 1.25 x 1.25 inches with a metal butterfly pin back and comes with an unsigned Litany Against Fear Prayer Card and Dune Club Bookmark.
This Magick Prayer Card is signed by Comicbookgirl19 and features Frank Herbert's Litany Against Fear. To use, simply place this sturdy 3x5 inch card in your wallet and the next time you find yourself being pulled into a fear-state, take it out and repeat the Litany aloud or silently until only you remain.
******FREE DOMESTIC SHIPPING******

**ACCEPTING INTERNATIONAL ORDERS!**
DUE TO COVID, THERE MAY BE DELAYS ON INTERNATIONAL PACKAGES.
*PLEASE MAKE SURE TO DOUBLE CHECK THAT YOU HAVE GIVEN US YOUR CORRECT MAILING ADDRESS WHEN PLACING YOUR ORDER. MOST ORDER ERRORS ARE DUE TO INCORRECT OR UNFINISHED ADDRESSES.
*WE ARE NOT RESPONSIBLE FOR REPLACING PACKAGES THAT WERE SENT TO INCORRECT ADDRESSES. IF YOUR PACKAGE IS SENT BACK TO US AS UNDELIVERABLE WE WILL GLADLY RESEND IT TO YOU FOR THE PRICE OF SHIPPING.